Dr. Dean Calpas
Check back soon to meet Dr. Calpas!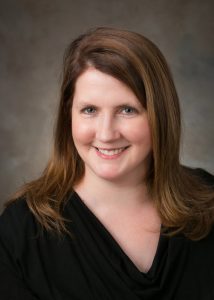 Dr. Beth Amundson
Dr. Beth Amundson completed her undergraduate studies at the University of Minnesota before attending the University's dental school. Dr. Amundson completed part of her dental training in Bergen, Norway, prior to graduating in 1993. She continues her dental education regularly throughout the year, and has practiced in the Big Lake, Minnesota, area for 15 years. She makes it her goal to help our patients achieve the best oral health while also enjoying a friendly and comfortable experience.
Dr. Amundson enjoys spending time with her niece and nephews. Her hobbies include yoga, reading, and riding her bicycle.